Asus Zenfone 2 launched in India
Asus launched it's 2nd generation Zenfone series in India in four variants. The smartphones goes on sale starting from INR 12,999 on flipkart. The pre-booking starts today.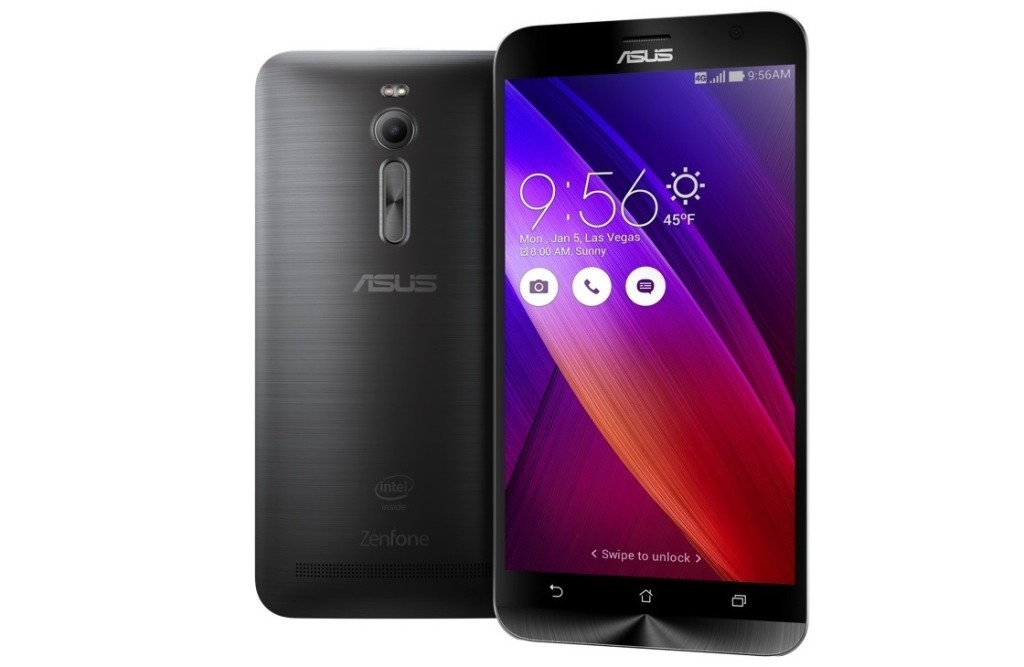 The Asus Zenfone 2 sports a 5.5-inch display and powered by 64-bit Intel Atom quad-core processor, The Zenfone 2 packs 13MP rear camera with dual-LED flash, 5MP front shooter, dual-SIM support, 4G LTE and microSD card slot. All Zenfone 2 variants run Android 5.0 and include Zen UI. They are powered by 3000 mAh battery.
The top variant of Zenfone 2 packs 4GB of RAM which makes it first phone which has 4GB RAM.
Specifications
| Features | Asus Zenfone 2 (ZE551ML) | Asus Zenfone 2 (ZE551ML) | Asus Zenfone 2 (ZE550ML) | Asus Zenfone 2 (ZE550ML) |
| --- | --- | --- | --- | --- |
| Processor | 2.3GHz Intel Atom Z3580 quad-core | 1.8GHz Intel Atom Z3560 quad-core | 1.8GHz Intel Atom Z3560 quad-core | 1.8GHz Intel Atom Z3560 quad-core |
| RAM | 4GB | 4GB | 2GB | 2GB |
| Storage | 64GB (expandable) | 32GB (expandable) | 16GB (expandable) | 16GB (expandable) |
| Display | 5.5-inch 1080p | 5.5-inch 1080p | 5.5-inch 1080p | 5.5-inch 720p |
| Rear Camera | 13-megapixel | 13-megapixel | 13-megapixel | 13-megapixel |
| Front Camera | 5-megapixel | 5-megapixel | 5-megapixel | 5-megapixel |
| Battery | 3,000mAh | 3,000mAh | 3,000mAh | 3,000mAh |
| Connectivity | LTE, dual-SIM, Wi-Fi, Bluetooth | LTE, dual-SIM, Wi-Fi, Bluetooth | LTE, dual-SIM, Wi-Fi, Bluetooth | LTE, dual-SIM, Wi-Fi, Bluetooth |
| Android OS | 5.0 Lollipop | 5.0 Lollipop | 5.0 Lollipop | 5.0 Lollipop |
| Dimensions | 77.2×152.5×10.9 mm | 77.2×152.5×10.9 mm | 77.2×152.5×10.9 mm | 77.2×152.5×10.9 mm |
| Weight | 170 grams | 170 grams | 170 grams | 170 grams |
| Price | INR 22,999 | INR 19,999 | INR 14,999 | INR 12,999 |