LG launched its latest falg­ship smart­phone LG G3 in india, As dis­cussed earli­er the smart­phone has 2K dis­play. G3 is avail­able at a price of INR 47,990 for 16GB and INR 50,990 for 32GB.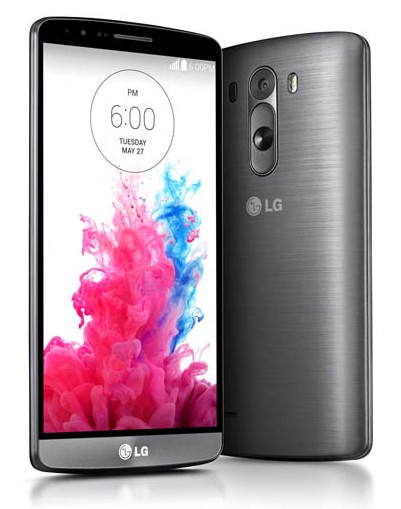 LG is also intro­du­cing a lim­ited Big B edi­tion of the smart­phone, which comes with Bol­ly­wood Legend Amit­abh Bachchan's sig­na­ture on the back. LG will only be offer­ing 15,000 spe­cial edi­tion units, So grab fast if you want one.
The com­pany is bund­ling INR 3,499 worth quick win­dow cov­er and INR 5,000 worth vocher for pur­chas­ing LG G watch along with G3 and also giv­ing INR 6,500 screen replace­ment ser­vice vocher, if you break it.
As spe­cific­a­tions point of view, the LG G3 flaunts a 5.5 inch QHD (2560×1440 pixels) dis­play with Corn­ing Gor­illa 3 pro­tec­tion, a pixel dens­ity of 538 pixels per inch and is powered by a 2.5GHz Snap­dragon 801 quad-core pro­cessor paired with Adreno 330 GPU. The smart­phone is avail­able in two ver­sions, one with 16GB intern­al stor­age paired with 2GB of RAM, and the oth­er 32GB intern­al stor­age paired with 3GB of RAM.
The LG G3 has a 13-mega­pixel rear cam­era with OIS+, and a laser-auto focus sensor. On the front, there is a 2.1‑megapixel cam­era. The smart­phone fea­tures a 3,000mAh bat­tery, Con­nectiv­ity options include LTE sup­port, Wi-Fi, Bluetooth, GPS/AGPS and NFC, and on the soft­ware front, it runs on Android 4.4.2 KitKat wrapped under the com­pany's new UI which has flat­ter icons.