Raspberry Pi 2: What's Changed?
Raspberry Pi 2 Model B is released. Pi 2 is coming with upgraded Processor and RAM compared to it's first generation of Raspberry Pi.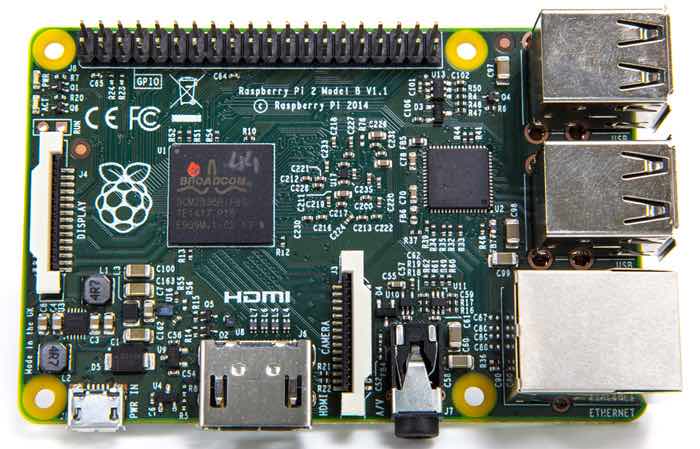 The new Pi 2 has processor on-board is a 900MHz quad-core chip and have 1GB of RAM. The company claims that The New Pi 2 has 6x performance improvement over Pi Model B+. Still it carries same price $35 as well as roughly the same form factor.
The Raspberry Pi 2 has a ARMv7 quad-core processor that runs at 900MHz, compared to a single-core CPU that ran at 700MHz in the first generation. The Raspberry Pi 2 also has 1GB of RAM which is doubled from 512MB of its first generation.
Rest of the specifications are same as Raspberry Pi Model B+ includes, 40 GPIO pins, 4 USB 2.0 ports, a push-​push micro SD card socket,HDMI port, 3.5mm jack, and 10 ⁄ 100 LAN port.
The new Raspberry Pi 2 also supports Windows 10, Microsoft confirmed that its Windows 10 will run on Pi 2. "We are excited about our work with the Raspberry Pi Foundation and to share that Windows 10 will support Raspberry Pi 2," wrote Kevin Dallas, General Manager, Windows IoT Group in a blogpost. The company also announced that Windows 10 will be free for the Maker community through the Windows Developer Program for IoT.
Gouri Shankar is Tech Geek and Java, PHP and WordPress developer from India.