Sam­sung lunched the new Galaxy S6 and Galaxy S6 edge smart­phones today. The smart­phones goes on sale begin­ning April 10, how­ever the pre-book­ings will open March 23.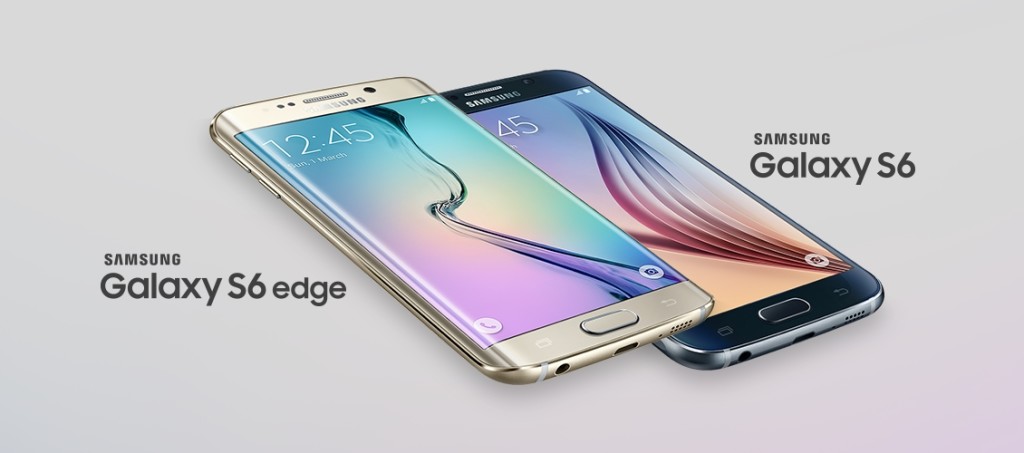 The smart­phones were announced back at MWC 2015 event.
Sam­sung Galaxy S6 sports 5.1‑inch Quad-​HD (2560 x 1440 res­o­lu­tion) super AMOLED dis­play total­ing a pixel den­sity of 577 ppi, on S6 Edge the both edges are curved. both smart­phones are pow­ered by a 64-​bit 2.1 GHz Exynos octa-​core proces­sor paired with 3GB RAM, They comes with 32GB, 64GB and 128GB inter­nal mem­ory option.
On the imag­ing front, both S6 and S6 Edge packs f1.9 16MP sen­sor rear cam­era with opti­cal image stabilization(OIS) and f1.9 5MP cam­era on the front, The cam­era can be launched under 0.7 sec from any screen by dou­ble click­ing home button.
On con­nec­tiv­ity front 4G LTE sup­port, 802.11 a/​b/​g/​n/​ac (2.4/5GHz) Dual-​band, Wi-​Fi, Blue­tooth 4.1, NFC and IR Remote. S6 is pow­ered by 2,550 mAh bat­tery while the S6 Edge pow­ered by 2600 mAh and both sup­port wire­less charg­ing. S6 and S6 Edge runs on Android 5.0.2 Lol­lipop wrapped under Sam­sung Touch­Wiz UX.
Pricing
The Galaxy S6 price starts at INR 49,900, while the Galaxy S6 Edge price starts at INR 58,900. The two smart­phones come in 32GB, 64GB and 128GB vari­ants. The Galaxy S6 is priced at INR 49,900, INR 55,900 and INR 61,900 for 32GB, 64GB and 128GB respect­ively. The Galaxy S6 Edge, on the oth­er hand, is priced at INR 58,900, INR 64,900 and INR 70,900 for 32GB, 64GB and 128GB respectively.
Pre-book Sam­sung Galaxy S6 and Galaxy S6 edge on Flip­kart, Amazon