Tweak2 Redesign: Minimal and Responsive Theme
Tweak2 is Redesigned with minimal and responsive light theme after a year.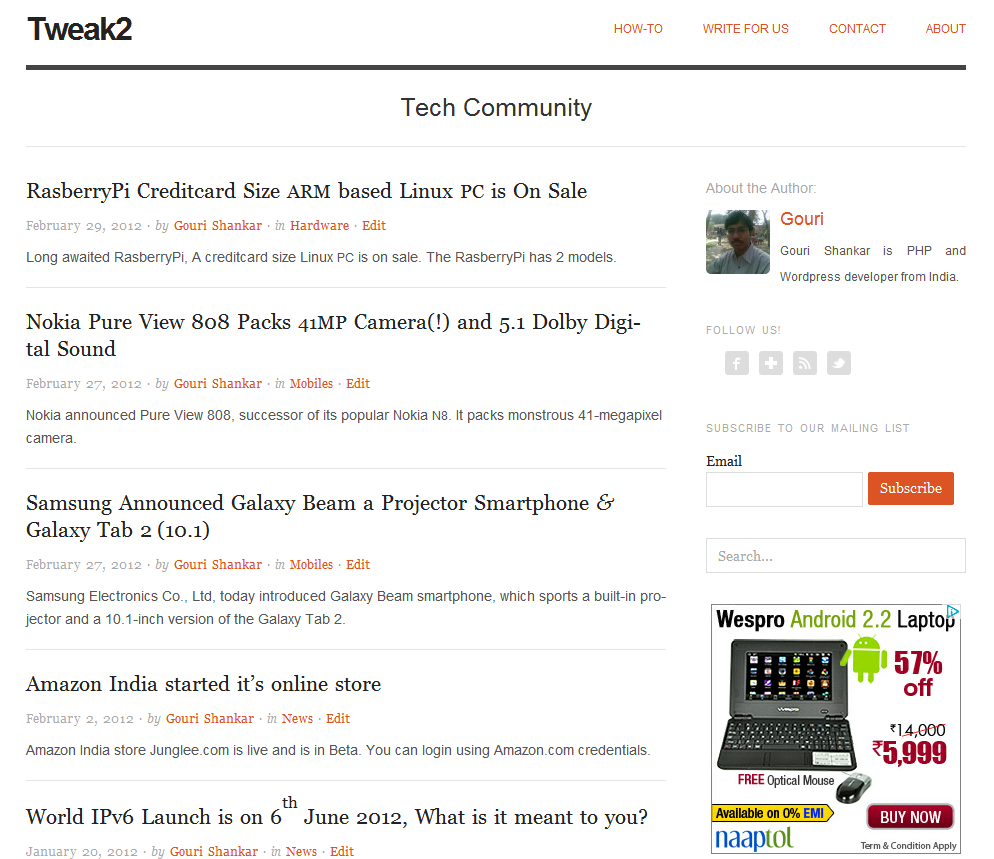 What is Implemented ?
Tweak2 new design was tweaked a lot to suit our needs.
Responsive layout, Try to resize and check on gadgets and give me your valuable opinion
Now Mail-Chimp subscription system is integrated into blog.
To reduce the load times, the thumbnails are removed on Home page. as well as using minified of html, css and javascripts
Added smaller social icons to reduce distraction.
Tweak2 is now focusing on typography
What more to come?
working on print view for distraction-free reading.
HTML sitemap It's completed. Check Sitemap
What ever you like to see on tweak2…
I am looking forward for your opinions and suggestions to improve the Tweak2 more.
Gouri Shankar is Tech Geek and Java, PHP and WordPress developer from India.