Apple Announces new iPad: Retina Display, A5X Chip, Quad-Core Graphics and 1080p capable 5-Megapixel Camera
Apple announced the next-generation iPad tablet today, Featuring Retina Display, Quad-Core Graphics, powered by new A5X chip and More.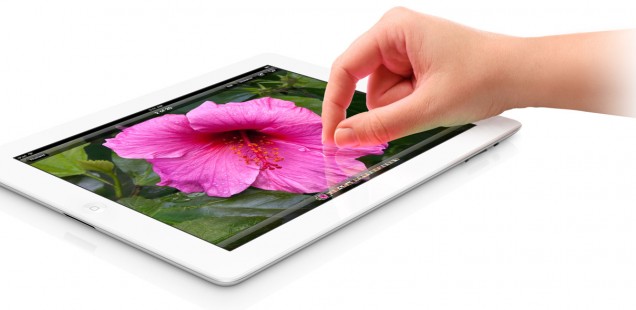 New iPad features a 9.7-inch 'Retina Display' with a 2048×1536 pixels resolution, powered by a A dual-core CPU – Apple's new A5X processor with a quad-core graphics-four times the performance of the iPad 2, 4G LTE connectivity and HSPA+ for up to 21Mbps or dual-carrier HSDPA for up to 42Mbps or LTE for a max of 72Mbps connectivity, Battery life is 10 hours (9 for the 4G models), 5-Megapixel camera with 1080p HD video recording capabilities.
The iPad will come per-loaded with iOS 5.1 and will be available in 16GB, 32GB and 64GB variants. And new iPad pricing starts from $499 for 16GB WiFi only verion. The pricing of other models follows.
iPad WiFi olny version Price
16 GB for $499
32 GB for $599
64 GB for $699
iPad 4G version Price
16 GB for $629
32 GB for $729
64 GB for $829
iPad will be available in Australia, Canada, France, Germany, Hong Kong, Japan, Puerto Rico, Singapore, Switzerland, UK and the US Virgin Islands on Friday, March 16.
Check more and pre-order new iPad at Apple
Gouri Shankar is Tech Geek and Java, PHP and WordPress developer from India.