Dropbox Rolled new Interface comes with new Photo Viewer and Keyboard Shortcuts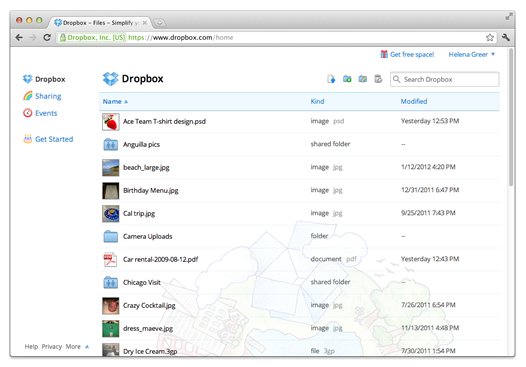 Dropbox updated its interface to give simpler, more powerful, and more beautiful web experience to its users. Introduced new simple and gorgeous photo viewer that lets use entire screen to view pictures or videos.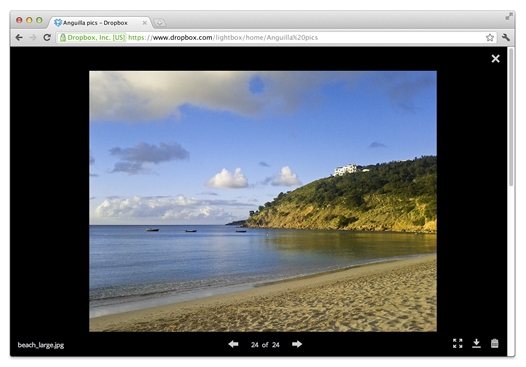 Dropbox also introduced keyboard shortcuts for easy mouseless browsing. You can view full list anytime by pressing ?
Dropbox keyboard shortcuts
↑             Select previous file (hold Shift to select range)
↓             Select next file (hold Shift to select range)
ctrl + a      Select all files
esc           Deselect all files (and hide these instructions)
←             Up a folder
/             Search
→             Open folder
enter         Download or open file
ctrl + c      Copy selected file(s)
ctrl + v      Paste selected file(s) into the current folder
F2            Rename selected file
Delete        Delete selected file(s)
?             Show keyboard shortcuts
Just login to Dropbox to check. Don't have dropbox? Register Now(referral link)