Dropbox Rolled new Interface comes with new Photo Viewer and Keyboard Shortcuts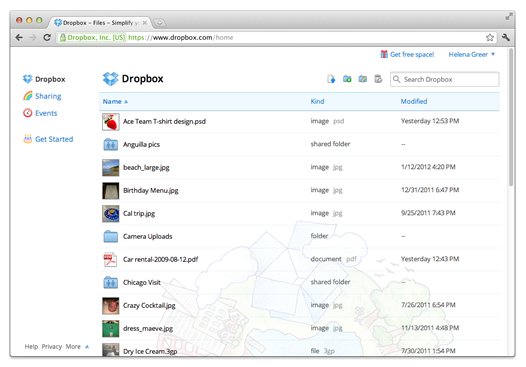 Drop­box updat­ed its inter­face to give sim­pler, more pow­er­ful, and more beau­ti­ful web expe­ri­ence to its users. Intro­duced new sim­ple and gor­geous pho­to view­er that lets use entire screen to view pic­tures or videos.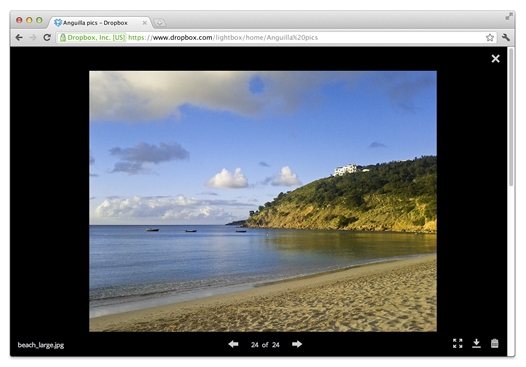 Drop­box also intro­duced key­board short­cuts for easy mouse­less brows­ing. You can view full list any­time by pressing ?
Drop­box key­board shortcuts
↑             Select previous file (hold Shift to select range)
↓             Select next file (hold Shift to select range)
ctrl + a      Select all files
esc           Deselect all files (and hide these instructions)
←             Up a folder
/             Search
→             Open folder
enter         Download or open file
ctrl + c      Copy selected file(s)
ctrl + v      Paste selected file(s) into the current folder
F2            Rename selected file
Delete        Delete selected file(s)
?             Show keyboard shortcuts
Just login to Drop­box to check. Don't have drop­box? Reg­is­ter Now(refer­ral link)
Gouri Shankar is Tech Geek and Java, PHP and Word­Press devel­op­er from India.