ARM Unveils Cortex-A15 Mpcore Processor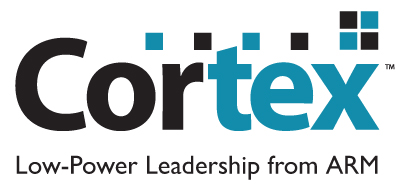 ARM introduced the Cortex-A15 MPCore processor (codename Eagle) that delivers a 5x performance improvement over today's advanced smartphone processors,within a comparable energy footprint. The Cortex-A15 processor will clock up to 2.5GHz designed in 32nm, 28nm and smaller sizes.
"The launch of the Cortex-A15 MPCore processor marks the beginning of an entirely new era for the ARM Partnership. It brings together more than 20 years of ARM expertise in low-power design with a host of new and very aggressive high-performance technologies" said Mike Inglis, EVP and GM, Processor Division, ARM.
The cortex-A15 is the latest addition to ARM's Cortex-A family, the Cortex-A15 MPCore processor has full application compatibility with all of the other highly acclaimed Cortex-A processors. This enables immediate access to an established developer and software ecosystem including Android, Adobe Flash Player, Java Platform Standard Edition (Java SE), JavaFX, Linux, Microsoft Windows Embedded Compact 7, Symbian and Ubuntu, along with more than 700 ARM Connected Community members providing applications software, hardware and software development tools, middleware and SoC design services.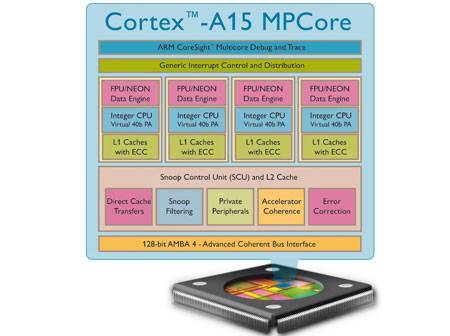 The Cortex-A15 scales from one to fur cores and comes with multiple enhancements like efficient hardware support for OS virtualization, soft-error recovery, larger memory addressability and system coherency. This chip was made in collaboration with Samsung, ST Ericsson and Texas Instruments.
Source : ARM
Gouri Shankar is Tech Geek and Java, PHP and WordPress developer from India.