Google announced indoor maps in India for android and ios
Google bought the indoor maps feature to India. Google says that starting today, users across 22 cities in India can access Google's maps for various malls and museums.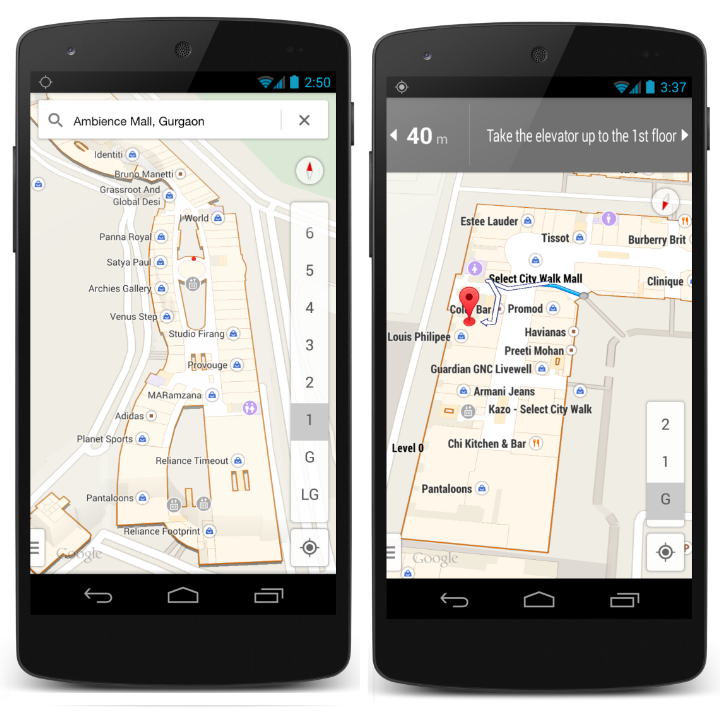 Initially the company is offering indoor maps for 75 locations including – Bangalore, Bhopal, Chennai, Coimbatore, Chandigarh, Dehradun, Delhi, Ghaziabad, Goa, Gurgaon, Hyderabad, Jaipur, Kochi, Kolkata, Lucknow, Ludhiana, Moradabad, Mumbai, Noida, Pune, Raipur, vadodara and hopes to add more soon.
Indoor Google Maps are like having an indoor directory in the palm of your hand – helping you more easily work out how to get to where you want to go, without having to find a freestanding directory or mall assistant.
Indoor maps feature is currently available for Google's Map app for Android and iOS.
Using indoor maps, users will find it easy to locate stores, especially in an unfamiliar shopping mall or when they plan a visit to a museum like Salar jung in Hyderabad.
– Google India Director and Product Manager (Maps) Suren Ruhela
more at googleblog