Hitachi and Partners Developed
3

.

9

Tbit per Square Inch

HDD

Technology
In col­lab­o­ra­tion with the New Ener­gy and Indus­tri­al Tech­nol­o­gy Devel­op­ment Orga­ni­za­tion (NEDO), Hitachi devel­oped a new hard disk dri­ve tech­nol­o­gy for stor­ing data at a den­si­ty of 3.9 Tbit per square inch. The new Tech­nol­o­gy will increase the cur­rent capac­i­ty by 8‑fold by mak­ing it avail­able 24TB in 3.5 dri­ves and 8TB in 2.5 drives.
The new tech­nol­o­gy mag­ne­tized bits that laid on the plat­ters are in size of 10 nm. The researchers have devel­oped an ultra-high den­si­ty pater­n­ing tech­nol­o­gy based on a self-arranged phe­nom­e­non of poly­mer materials.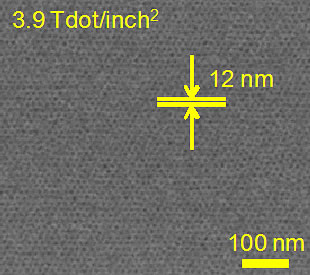 Source: CDRIn­fo
Gouri Shankar is Tech Geek and Java, PHP and Word­Press devel­op­er from India.