LG

Announced a

5

‑inch,

1080

P Full

HD

LCD

panel for smartphones
LG Dis­play has announced a 5‑inch, full HD LCD pan­el with 440ppi pix­el den­si­ty for smart­phones. The LCD pan­el based on AH-IPS (Advanced High Per­for­mance In-Plane Switch­ing) tech­nol­o­gy. With 16:9 widescreen aspect ratio, the pan­el is also 0.5 inch­es larg­er, 2.2 times denser in pix­els, and 1.3 times more advanced in ppi than the pre­ced­ing 4.5″ pan­el at 329ppi and 1280×720.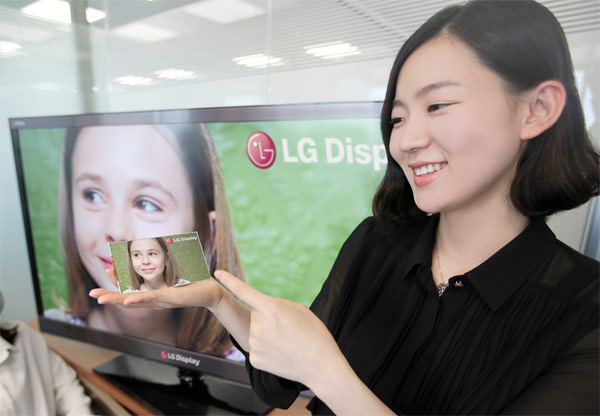 With the high den­si­ty of AH-IPS, the naked eye is unable to dis­tin­guish between indi­vid­ual pix­els. AH-IPS pan­els dis­plays the orig­i­nal col­or of images with high pre­ci­sion, and fea­tures wide view­ing angle as well as sta­ble dis­play image and rapid touch response speed. Final­ly, with its brighter light trans­mis­sion and low­er pow­er con­sump­tion, AH-IPS is ide­al for use in outdoor.
The 5″ Full HD LCD pan­els are expect­ed to be released dur­ing the 2nd half of this year, and will be on exhib­it for the first time at SID 2012 Dis­play Week in Boston start­ing June 4.
Gouri Shankar is Tech Geek and Java, PHP and Word­Press devel­op­er from India.