Microsoft skipped ver­sion 9 and announced it's upcom­ing oper­at­ing sys­tem Win­dows 10, suc­cessor to Win­dows 8 at an event in Sans Fran­cisco by Terry Myer­son, Exec­ut­ive Vice Pres­id­ent, Oper­at­ing Sys­tems at Microsoft.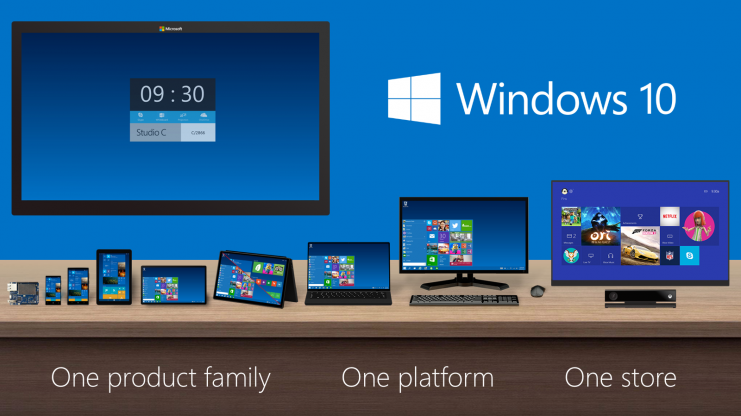 The rumors were the new OS will be called Win­dows 9 but Microsoft sur­prised by announ­cing Win­dows 10 instead. Win­dows 10 will run across broad set of devices – from the Inter­net of Things, to serv­ers in enter­prise data­cen­ters. These devices can be from 4 inch screens to 80 inch screens and some don't have screens at all. One product fam­ily, with a tailored exper­i­ence for each device.
Win­dows 10 will make things easi­er for developers. Soft­ware developers will be able to write and pub­lish uni­ver­sal apps and tar­get the entire fam­ily of Win­dows devices. The Store updates and pur­chases will be also uni­form across all the devices.
The latest Win­dows has lot of changes over Win­dows 8, The most import­ant is return of the Start Menu. Oth­er note­worthy changes are the abil­ity to run touch-optim­ized (metro) apps in win­dowed-mode and abil­ity to add mul­tiple desktops/​virtual desktops.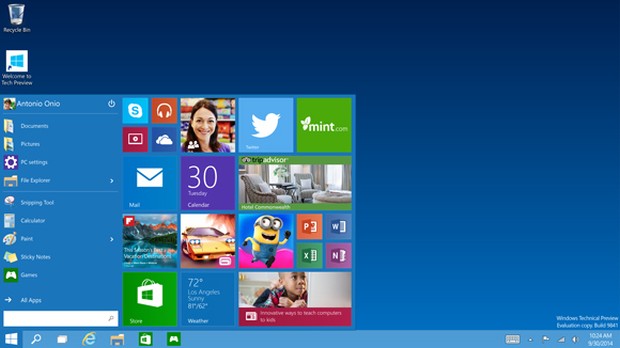 Apps from the Win­dows Store now open in the same format that desktop apps do and can be res­ized and moved around, and have title bars at the top allow­ing for max­im­ize, min­im­ize, and close with a click. Users can snap 4 apps to same screen with a new quad­rant lay­out. A new task-view but­ton on the taskbar for quick switch­ing between open files and quick access to any desktops you create.
Microsoft also intro­duced Win­dows Insider Pro­gram. Those who are inter­ested to test Win­dows 10 pre­views, sign-up for this pro­gram and will receive early builds of Win­dows 10. Based on user feed­back, Microsoft is plan­ning to fine tune the Win­dows 10. And will be launched for con­sumers in early 2015.
Source: TechTree