Apple announced the next-gen­er­a­tion iPad tab­let today, Fea­tur­ing Ret­ina Dis­play, Quad-Core Graph­ics, powered by new A5X chip and More.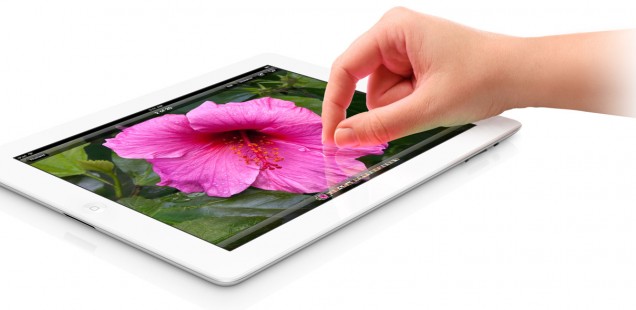 New iPad fea­tures a 9.7‑inch 'Ret­ina Dis­play' with a 2048×1536 pixels res­ol­u­tion, powered by a A dual-core CPU — Apple's new A5X pro­cessor with a quad-core graph­ics-four times the per­form­ance of the iPad 2, 4G LTE con­nectiv­ity and HSPA+ for up to 21Mbps or dual-car­ri­er HSDPA for up to 42Mbps or LTE for a max of 72Mbps con­nectiv­ity, Bat­tery life is 10 hours (9 for the 4G mod­els), 5‑Megapixel cam­era with 1080p HD video record­ing capabilities.
The iPad will come per-loaded with iOS 5.1 and will be avail­able in 16GB, 32GB and 64GB vari­ants. And new iPad pri­cing starts from $499 for 16GB WiFi only verion. The pri­cing of oth­er mod­els follows.
iPad WiFi olny ver­sion Price
16 GB for $499
32 GB for $599
64 GB for $699
iPad 4G ver­sion Price
16 GB for $629
32 GB for $729
64 GB for $829
iPad will be avail­able in Aus­tralia, Canada, France, Ger­many, Hong Kong, Japan, Puerto Rico, Singa­pore, Switzer­land, UK and the US Vir­gin Islands on Fri­day, March 16.
Check more and pre-order new iPad at Apple