Sam­sung has launched the Galaxy Note 5 in India, The Galaxy Note 5 has been priced at INR 53,900 for the 32GB vari­ant and INR 59,900 for the 64GB variant.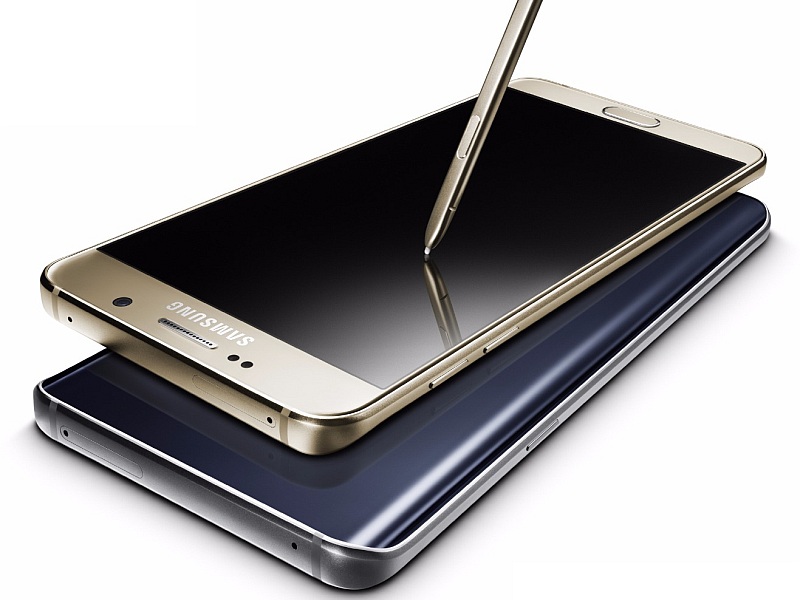 Galaxy Note 5 sports a 5.7‑inch QHD AMOLED dis­play and is powered by an Exynos 7422 64-bit octa-core pro­cessor paired with 4GB of LPDDR4 RAM. On the pho­to­graphy front, it offers a 16-mega­pixel f/1.9 rear cam­era with optic­al image sta­bil­iz­a­tion, sup­ple­men­ted with a 5‑megapixel front cam­era. Not to men­tion the com­pany's latest S‑Pen fea­tures and a fin­ger­print scan­ner too.
In terms of con­nectiv­ity, the device offers Wi-Fi 802.11 a/​b/​g/​n/​ac, dual-band, Wi-Fi Dir­ect, hot­spot, GPS, Bluetooth 4.2 and sup­port for NFC.
The 32GB and 64GB vari­ants of the Note 5 priced at INR 53,900 and INR 59,900 respect­ively. The smart­phone will be avail­able to pur­chase from Septem­ber 20th and will be sold in black, gold and sil­ver col­or options. Sam­sung is giv­ing a free wire­less char­ging dock for all cus­tom­ers who pre-order before Septem­ber 19th.