Tweak2 is Redesigned with min­im­al and respons­ive light theme after a year.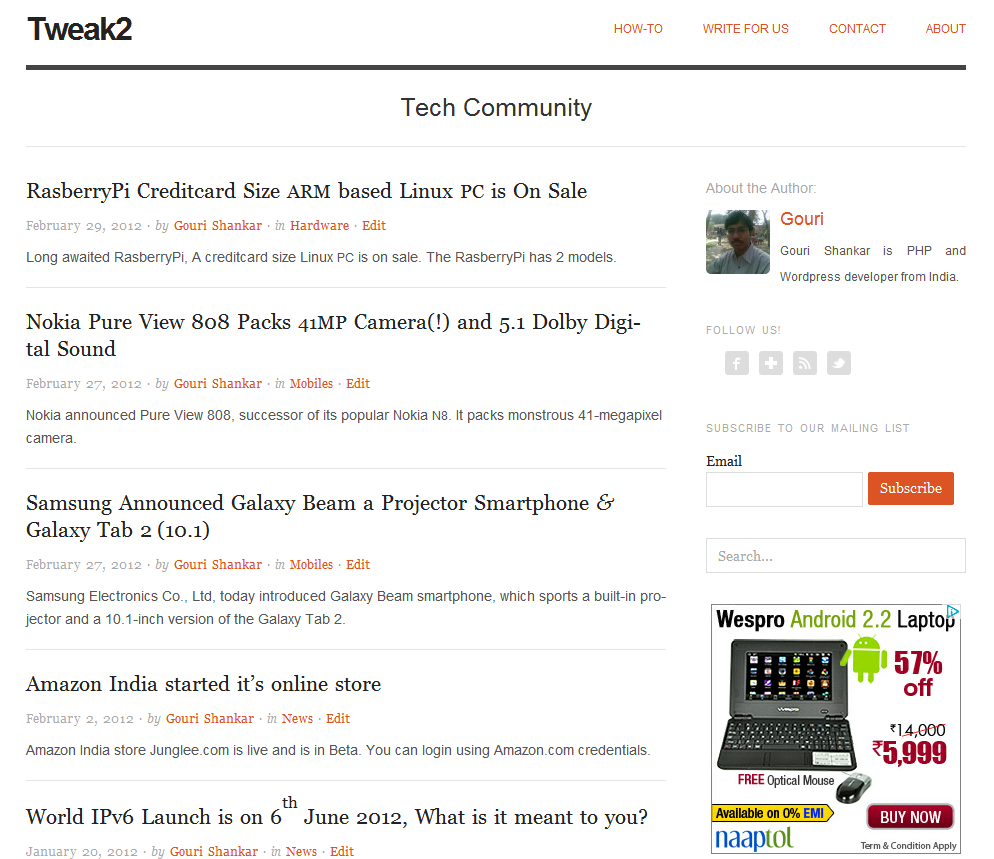 What is Implemented ?
Tweak2 new design was tweaked a lot to suit our needs.
Respons­ive lay­out, Try to res­ize and check on gad­gets and give me your valu­able opinion
Now Mail-Chimp sub­scrip­tion sys­tem is integ­rated into blog.
To reduce the load times, the thumb­nails are removed on Home page. as well as using mini­fied of html, css and javascripts
Added smal­ler social icons to reduce distraction.
Tweak

2

is now focus­ing on typography
What more to come?
work­ing on print view for dis­trac­tion-free reading.

HTML

sitemap It's com­pleted. Check Sitemap
What ever you like to see on tweak

2

…
I am look­ing for­ward for your opin­ions and sug­ges­tions to improve the Tweak2 more.