XOLO

X

900

: First Intel powered smartphone available for sale from April

23

rd

2012

onwards for

INR

22

,

000
Lava mobiles Xolo X900 launch­ing the Xolo X900 smart­phone which also becomes the first Intel pow­ered smart­phone in the world on 23rd April 2012.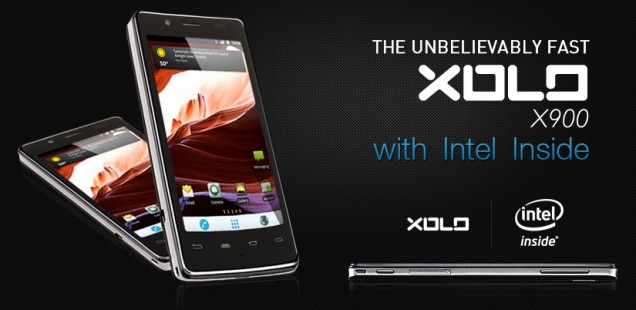 XOLO X900, the first smart­phone with Intel inside© pow­ered by 1.6 GHz Intel Atom proces­sor (Intel Med­field) sup­ports Intel patent­ed Hyper Thread­ing tech­nol­o­gy. This proces­sor also enables smooth mul­ti-task­ing with opti­mum bat­tery usage. The device has a 4.03″ hi-res­o­lu­tion (1024 x 600) LCD screen, HDMI, full HD 1080p play­back and dual speak­ers ensure an unmatched mul­ti­me­dia expe­ri­ence. The device has 8MP HD rear cam­era and 1.3MP front-fac­ing cam­era. XOLO X900 also sports 400 MHz Graph­ics Pro­cess­ing Unit.
The device runs Android 2.3 rather than Ice Cream Sand­wich. But Lava says an OTA Ice Cream Sand­wich update is in the works. The device pow­ered by 1460 mAh battery.
It will be avail­able from April 23rd 2012 onwards in India on Xolo​.in and with Cro­ma, The device will hit retail in ear­ly May. The device is avail­able to cus­tomers at a best-buy price of approx­i­mate­ly INR 22,000
Source: Xolo
Gouri Shankar is Tech Geek and Java, PHP and Word­Press devel­op­er from India.