Blackphone: A privacy focused phone available for pre-order at $629
Blackphone, The joint venture of Silent Circle and Geeksphone, is announced at MWC 2014, It's main focus is on privacy directly controlled by end user. Blackphone offers a full suite of applications giving worldwide users unprecedented control over privacy and security.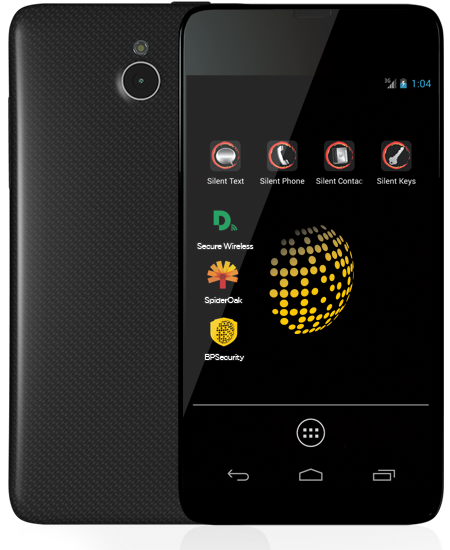 Blackphone provides encryption for phone calls, emails, texts and internet browsing. It will provide internet access through VPN. The phone runs on a modified version of Android called PrivatOS.
Hardware part, The blackphone sports a 4.7-inch HD IPS screen powered by 2 GHz quad-core SoC with 2GB DDR3 RAM, 16GB of internal storage, 8MP primary camera with flash and 1.3MP front camera, supports LTE, HSPA+, Bluetooth 4.0, 802.11n Wi-Fi, GPS and more.
Blackphone comes unlocked and features several pre-installed privacy tools, all of which are fully enabled for at least two years of usage. The privacy tools include the Silent Circle suite of apps, including Silent Phone, Silent Text, and Silent Contacts; anonymous search, private browsing, and VPN from Disconnect; and secure cloud file storage from SpiderOak. In addition, phone ships with the Smart WiFi Manager from Mike Kershaw, Chief Architect for SGP Technologies, and a powerful remote-wipe and device recovery tool.
PrivatOS offers frequent Secure Over-The-Air (SOTA) updates directly from SGP Technologies, rather than relying on carriers to approve and release updates. Blackphone will also ship with the Blackphone Activation Wizard and the Blackphone Security Center.
Blackphone is now available for pre-order to individuals and enterprises as an unlocked device with a starting price of US$629.
Gouri Shankar is Tech Geek and Java, PHP and WordPress developer from India.