Intel Edison: a
22

nm Dual-core

SD

card size

PC

Announced
Intel announced Edi­son, a minia­ture com­put­er based on the Quark SoC tech­nol­o­gy housed on the form fac­tor of an SD card. Intel Edi­son built on 22nm tran­sis­tor tech­nol­o­gy, runs Lin­ux and has built-in Wi-Fi and Blue­tooth mod­ules. The Edi­son can con­nect to its own app store. Nat­u­ral­ly, the device is aimed at developers.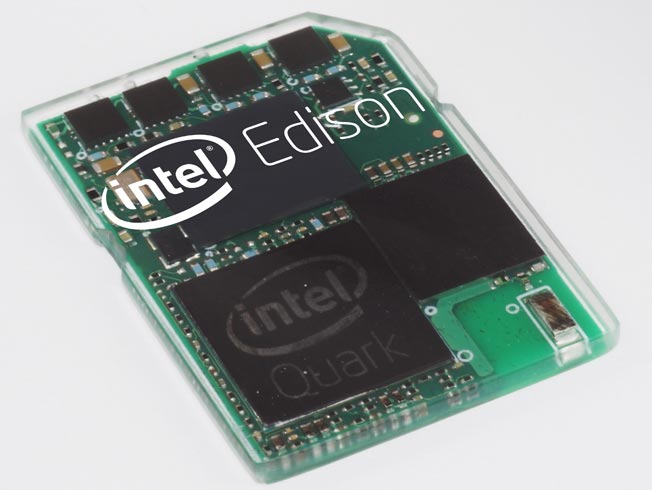 Intel Edi­son is based on 22nm Intel Quark tech­nol­o­gy for ultra-small and low pow­er-sen­si­tive, Inter­net of things edge devices, smart con­sumer prod­ucts and wear­able com­put­ing. The prod­uct fea­tures an Intel proces­sor and micro­con­troller core. The pro­gram­ma­ble micro­con­troller helps man­age I/​Os and oth­er base­line func­tions, while the x86 com­pat­i­ble proces­sor core brings Lin­ux sup­port and enables mul­ti­ple oper­at­ing sys­tems to run sophis­ti­cat­ed high-lev­el user appli­ca­tions. The small com­pute pack­age brings con­nec­tiv­i­ty with Wi-Fi and Blue­tooth LE*, and has LPDDR2* and NAND flash stor­age as well as a wide array of flex­i­ble and expand­able I/O capabilities.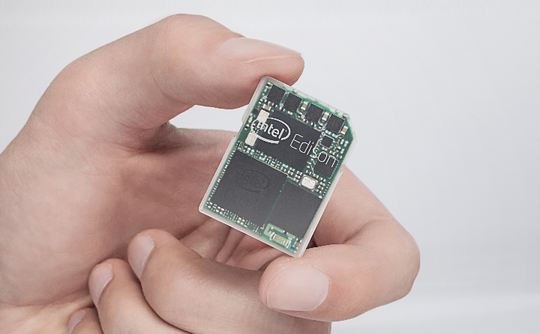 Gouri Shankar is Tech Geek and Java, PHP and Word­Press devel­op­er from India.