LG unveiled long awaited latest flag­ship smart­phone G3, the suc­cessor to the LG G2. It came with 5.5‑inch Quad-HD dis­play (2560×1440 res­ol­u­tion) with whoop­ing 538ppi pixel dens­ity. The LG G3 will be the first smart­phone to have high­er 2K display.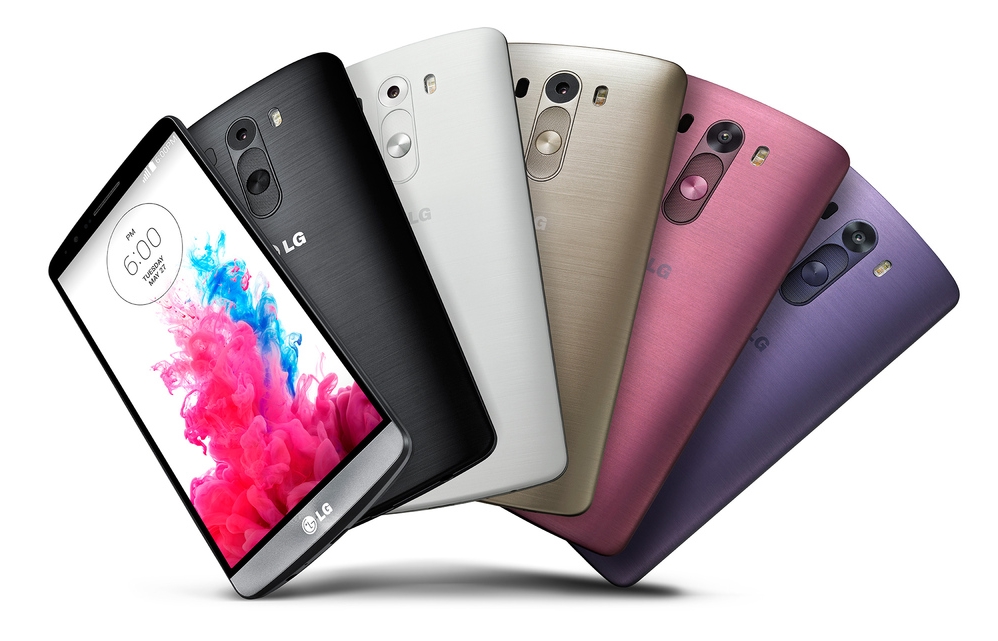 The LG G3 powered by Snap­dragon 801 chip­set clocked at 2.5 GHz quad-core, bundled with 3GB RAM and 32 GB intern­al stor­age, There is anoth­er ver­sion with 2GB RAM and 16 GB intern­al stor­age is also avail­able. G3 flaunts 5.5‑inch Quad-HD dis­play (2560×1440) with 538ppi pixel density.
G3 has 13-mega­pixel OIS+ (Optic­al Image Sta­bil­izer Plus) cam­era with a dual LED flash, and a revolu­tion­ary Laser Auto Focus that can shoot stun­ningly sharp images in a frac­tion of the time required by con­ven­tion­al phone cam­er­as and a 2.1‑megapixel front shooter.
LG G3 has the 1W speak­er built-in with Boost AMP, users can enjoy videos and music accom­pan­ied by rich­er sounds and clear­er tones. LG equipped the G3 with a 3,000mAh remov­able bat­tery and advanced optim­iz­a­tion tech­no­lo­gies to fur­ther max­im­ize bat­tery efficiency.
Con­nectiv­ity point of view, LG G3 sup­ports 4G / LTE / HSPA+ 21 Mbps (3G) net­work con­nectiv­ity, Wi-Fi 802.11 a/​b/​g/​n/​ac, Bluetooth Smart Ready (Apt‑X), NFC, SlimPort, AGPS/​Glonass, and a USB 2.0.
The LG G3 runs on Android 4.4.2 Kitkat with redesigned graph­ic user interface(GUI), which has flat­ter icons. Oth­er fea­tures includes Smart Key­board, Smart Notice, Knock Code™, Guest Mode, etc.
The phone will be avail­able in metal­lic black, silk white, shine gold, moon viol­et and bur­gundy red col­ors. It meas­ures 146.3mm x 74.6mm x 8.9mm. Start­ing on May 28 in South Korea, LG G3 will begin rolling out world­wide on over 170 car­ri­ers. Addi­tion­al details will be announced loc­ally at the time of availability.