Microsoft Announced Windows
10
Microsoft skipped ver­sion 9 and announced it's upcom­ing oper­at­ing sys­tem Win­dows 10, suc­ces­sor to Win­dows 8 at an event in Sans Fran­cis­co by Ter­ry Myer­son, Exec­u­tive Vice Pres­i­dent, Oper­at­ing Sys­tems at Microsoft.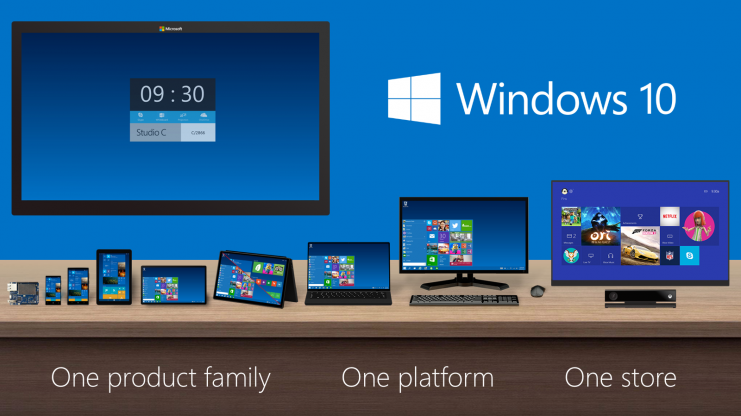 The rumors were the new OS will be called Win­dows 9 but Microsoft sur­prised by announc­ing Win­dows 10 instead. Win­dows 10 will run across broad set of devices – from the Inter­net of Things, to servers in enter­prise dat­a­cen­ters. These devices can be from 4 inch screens to 80 inch screens and some don't have screens at all. One prod­uct fam­i­ly, with a tai­lored expe­ri­ence for each device.
Win­dows 10 will make things eas­i­er for devel­op­ers. Soft­ware devel­op­ers will be able to write and pub­lish uni­ver­sal apps and tar­get the entire fam­i­ly of Win­dows devices. The Store updates and pur­chas­es will be also uni­form across all the devices.
The lat­est Win­dows has lot of changes over Win­dows 8, The most impor­tant is return of the Start Menu. Oth­er note­wor­thy changes are the abil­i­ty to run touch-opti­mized (metro) apps in win­dowed-mode and abil­i­ty to add mul­ti­ple desktops/​virtual desktops.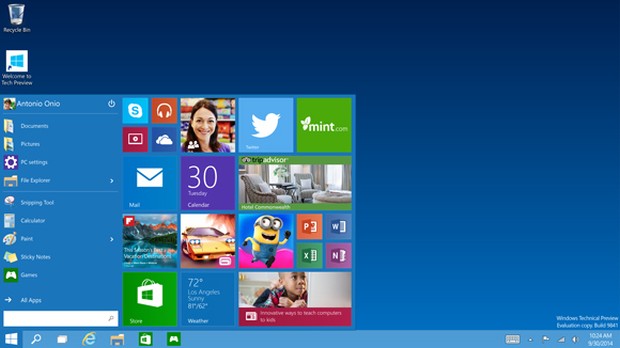 Apps from the Win­dows Store now open in the same for­mat that desk­top apps do and can be resized and moved around, and have title bars at the top allow­ing for max­i­mize, min­i­mize, and close with a click. Users can snap 4 apps to same screen with a new quad­rant lay­out. A new task-view but­ton on the taskbar for quick switch­ing between open files and quick access to any desk­tops you create.
Microsoft also intro­duced Win­dows Insid­er Pro­gram. Those who are inter­est­ed to test Win­dows 10 pre­views, sign-up for this pro­gram and will receive ear­ly builds of Win­dows 10. Based on user feed­back, Microsoft is plan­ning to fine tune the Win­dows 10. And will be launched for con­sumers in ear­ly 2015.
Source: TechTree
Gouri Shankar is Tech Geek and Java, PHP and Word­Press devel­op­er from India.