OnePlus earli­er announced that the launch of the OnePlus 2, suc­cessor to the flag­ship killer OnePlus One, will be done on July 27. And the announce­ment can be exper­i­enced by a unique vir­tu­al real­ity event, and has cre­ated its own cus­tom Card­board VR for the big unveil. The com­pany revealed the pri­cing details of the OnePlus card­board VR head­set. The VR Head­set priced at INR 99.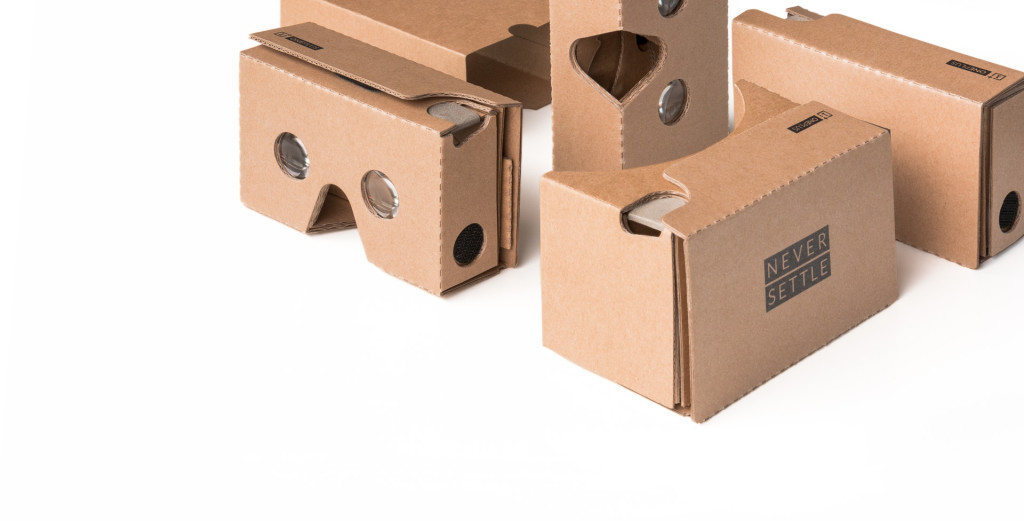 OnePlus revealed few details of the upcom­ing OnePlus 2 flasg­ship killer, The OnePlus 2 packs Qual­Comm Snap­dragon 810 (Ver 2.1), as well as Type C USB port and Fin­ger­print Sensor.
Accord­ing to rumors, The Oneplus 2 include 5.5‑inch full HD(1920x1080 pixels) dis­play, 3GB RAM, 16-mega­pixel rear cam­era and 5‑megapixel front cam­era and Android 5.1 Lollipop.
The OnePlus Card­boards will go on sale from the third week of July at a super price of INR 99 on Amazon India. The exact sale date on the plat­form will be com­mu­nic­ated to social media chan­nels soon.
Read more at OnePlus Blog