After recent announce­ment of Xper­ia Z smart­phone, Sony announced Xper­ia tab­let Z with 4.1 Jelly bean, which becomes the world's thin­nest and light­est 10.1‑inch tab­let at 6.9mm thick­ness and 495 grams.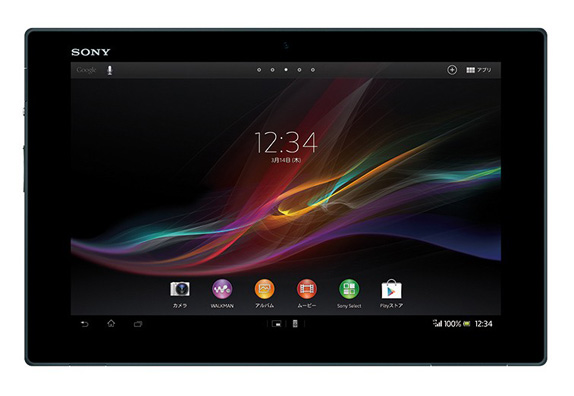 The Xper­ia tab­let Z fea­tures a 10.1‑inch 1920x1200p dis­play with Sony's second-gen­er­a­tion Mobile Bravia Engine work­ing to enhance the qual­ity of images and video, a quad-core Qual­comm Snap­dragon S4 Pro pro­cessor clocked at 1.5 GHz, 2GB of RAM, 32GB of intern­al stor­age with a microSD card expan­sion slot, a 8.1‑megapixel rear Exmor‑R cam­era and a 2.2 mega­pixel front-facing cam­era, a 6,000 mAh bat­tery, NFC. It runs on Android 4.1 Jelly Bean and it also is water­proof and dust-proof.
Anoth­er unique fea­ture and a first for Sony tab­lets is the debut of the com­pany's S‑Force Front Sur­round 3D tech­no­logy. This tech­no­logy emu­lates a 3D sound field allow­ing users to enjoy full sur­round sound with only two front speakers.
The Xper­ia tab­let Z head­ing for japan, which will be avail­able in Black and White col­ours, will sup­port LTE and there is no word on pri­cing as of now.