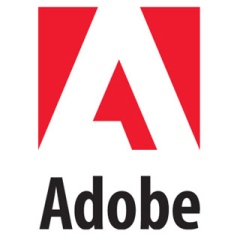 Adobe, today intro­duced its new­est Cre­at­ive Suite — CS5. The suites comes in five edi­tions — CS5 Design Stand­ard, CS5 Design Premi­um, CS5 Mas­ter Col­lec­tion, CS5 Web Premi­um and CS5 Pro­duc­tion Premi­um. The pri­cing for pre-ordered bundles ranges from $1,899 (or $599 if upgrad­ing) for CS5 Design Premi­um to US$2,599 (or $899 if upgrad­ing) for the CS5 Mas­ter Collection.
As per the tcmagazine magazine "While Cre­at­ive Suite 5 con­tin­ues Adobe?s stor­ied his­tory of deliv­er­ing aston­ish­ing new cre­at­ive fea­tures, this release first and fore­most addresses the chal­lenges facing pub­lish­ers and cre­at­ives world­wide — how to build prof­it­able busi­nesses around digit­al con­tent," said Shant­anu Naray­en, pres­id­ent and chief exec­ut­ive officer at Adobe. "By coup­ling soph­ist­ic­ated online busi­ness ana­lyt­ics with dazzling cre­at­ive tools, we're ensur­ing that pub­lish­ers, design­ers and mar­keters can cre­ate, deliv­er and optim­ize beau­ti­ful, high-impact digit­al exper­i­ences across media and devices."
The Adobe Cre­at­ive suite should be shipped in 30 days.
You can read more about the Cre­at­ive suite at Adobe