Seagate pre-loads FreeAgent Go HDDs with Paramount movies

Segate, hard drive manufacturer teams up with the Paramount Digital Entertainment in order to roll out in the US 500GB FreeAgent Go 2.5-inch portable HDD pre-loaded with 21 Paramount movies. In 21 movies the StarTek (2009 version) is free to view and other 20 movies included requiring the purchase from http://seagate.paramountshop.com of a license key that costs between $9.99 and $14.99. The whole DVD-quality film collection takes up 50GB of space so you'll still have enough bytes for other storage needs.
As told by Dave Mosley, executive vice president, Sales, Marketing and Product Line Management, Seagate "Seagate and Paramount Pictures are delivering major motion pictures to consumers in a unique and innovative solution. For years Seagate hard drives have been powering the devices that allow consumers to enjoy their digital libraries. Today, we are simplifying content delivery by giving consumers the ultimate flexibility in how they enjoy their movies all in a convenient package,"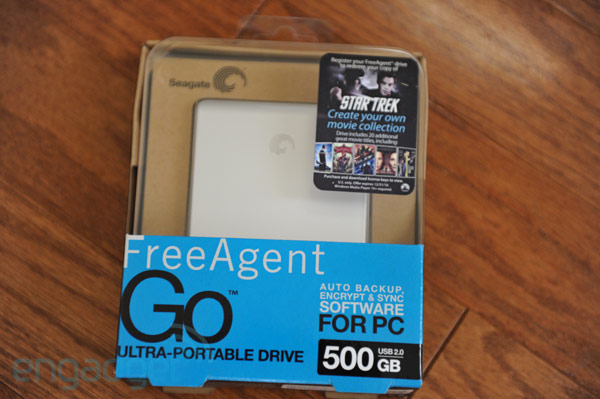 The full list of movies pre-loaded are:
– Star Trek (2009)
– The Curious Case of Benjamin Button
– GI Joe
– Shooter
– The Hunt for Red October
– The Italian Job (2003)
– Ghost
– Patriot Games
– Beowulf
– Enemy at the Gates
– The Spiderwick Chronicles
– The Love Guru
– Coach Carter
– The Manchurian Candidate (2004)
– Nacho Libre
– Jackass 2.5
– A Plumm Summer
– Carriers
– Dance Flick
– Jimmy Neutron: Boy Genius
– Sky Captain and the World of Tomorrow
Gouri Shankar is Tech Geek and Java, PHP and WordPress developer from India.