Digsby: A Social IM Client
Digsby is multi-protocol instant messaging (Multi-IM) application developed by dotSyntax, LLC.IM. Digsby is email and Social networks in one easy to use application. Digsby supports all the popular public instant messaging networks as well as e-mail notifications via POP, IMAP and webmail – including the ability to mark messages as read, as spam or delete them from the client itself.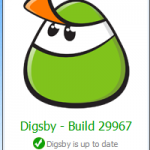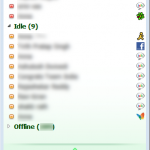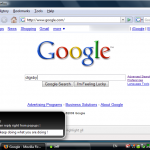 Strengths
Supports multiple Instant Messaging Networks: Digsby supports all major IM networks as well as it also includes Facebook chat, Myspace IM and twitter timeline too.
Digsby supports: Google Talk, Windows live Messenger, Yahoo Messenger, Facebook Chat, AIM, MySpace IM, ICQ chat, Jabbar chat.
Email Notifications: Digsby also supports email notifications and it supports features like mark messages as read, as spam or delete them from the client itself.
Digsby supports: GMail, Windows live Mail, Hotmail, Yahoo Mail,AOL Mail, POP and IMAP mails accounts.
Social Networking: Along with the IM and mails, Digsby also has social networking capabilities which makes it to standout in the crowd.
Digsby Supports: Facebook chat and Facebook News feed, Twitter timeline, MySpace activity stream and Linkedin Network updates
Logging capabilities: Along with the chat capabilities it also supports logging. It makes it easier to check back chat history.
Customizable: Disgby is clear and easily customizable like grouping of the contacts like by name, by client or by status. The chat window also has different themes to fit the user needs.
Other: Full synchronization of clients between computers. You don't have to re customize the accounts or the look.
Digsby widget can be place on blog, website, or social network profile to chat directly with the users.
Setbacks
I won't say these are setbacks but points to be noted
Skype is not yet included. It is not a setback but if it includes skype it will be complete IM and Social solution.
The chat window shows a small ad, It won't disturb the user and if user feels it is annoying then can be set off from the preference window. But I left it there because it supports digsby to cover their expenses. A small token of thanks to their work.
Conclusion:
Finally the Digsby is fully recommended Multi-IM client. Download it at Digsby
Gouri Shankar is Tech Geek and Java, PHP and WordPress developer from India.