Moz­illa pushed its next ver­sion of Fire­fox 12.0 into release chan­nel. It is not offi­cially updated the moz​illa​.org web­site yet but it can be found in Moz­illa FTP servers.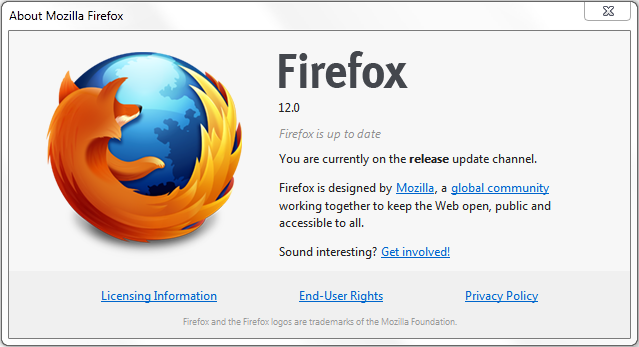 Whats New
User Access Con­trol won't prompt while updating.
Page Source now shows the line numbers.
Title attrib­ute sup­ports line breaks.
URLs pas­ted into down­load man­ager are now auto­mat­ic­ally downloaded.
Improved "Find In Page".
Download