Google Plus gets a Major Update
Google announced that its social networking site Google Plus has now reached 170 million registered members and updated with a more functional and flexible version. It is simple, beautiful and focuses more on hangouts.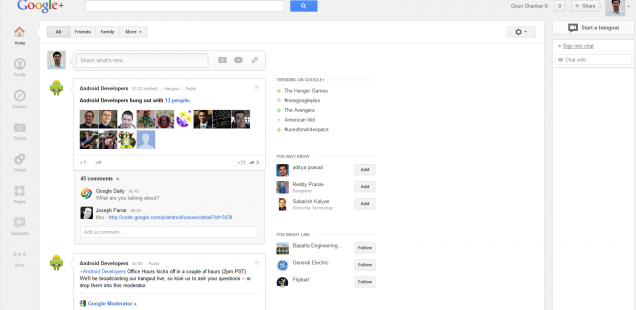 The UI has came with a customizable ribbon of shortcuts on the left which Google refers it to as "dynamic ribbon" and your buddy list moved to right. The quick difference is now add a cover photo to profile page on Google Plus. The new Google Plus design will be available to all users over the next few days.
You can watch about the features in the video

Gouri Shankar is Tech Geek and Java, PHP and WordPress developer from India.