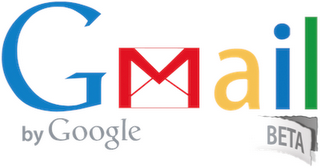 Gmail, When first released in 2004, like oth­er soft­wares it came with the Beta tag. But it holds the Beta tag five years after launch.? Finally the Google thought to remove its well know beta tag for Google apps means not only gmail beta tag but also removed for Google Docs, cal­en­dar and Talk. Still the beta tag is avail­able as google labs fea­ture, if you want to see the beta tag fur­ther more.

As told by gmail offi­cial blog
over the last five years, a beta cul­ture has grown around web apps, such that the very mean­ing of "beta" is debat­able. And rather than the pack­aged, stag­nant soft­ware of dec­ades past, we're mov­ing to a world of rap­id devel­op­ment­al cycles where products like Gmail con­tin­ue to change indefinitely.

The end res­ult (many vis­ible and invis­ible changes later) is that today, beta is a thing of the past. Not just for Gmail, but for all of Google Apps — Gmail, Cal­en­dar, Docs, and Talk.
Read full art­icle at Gmail offi­cial blog