NVIDIA

Replaces Entry level Graphics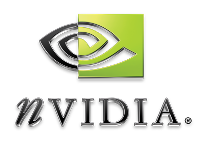 NVIDIA just announced their newest Graph­ics card the NVIDIA GeForce 310 an entry lev­el graph­ics proces­sor that replaces the users stan­dard inte­grat­ed graph­ics card.
The GeForce 310 can be used as a low-end graph­ics solu­tion, to enhance pho­to and video edit­ing, watch HD movies, play main­stream 3D games, and a com­plete Win­dows 7 sup­port.The 310 is a PCI-Express 2.0 card, which sup­ports OpenGL 3.0 and Microsoft Direc­tX 10.1, has a 64-bit mem­o­ry inter­face, 16 CUDA cores and a mem­o­ry band­width of 8Gbps.The card has 16 pro­cess­ing cores, the GPU core is clocked at 589MHz, it comes with 512 MB DDR2 (500MHz, 64-bit) and sup­ports Nvidi­a's Pure­V­ideo and CUDA tech­nolo­gies, Microsoft Direc­tX 10.1 as well as OpenGL 3.1.It is equipped with DVI, VGA and Dis­play­Port con­nec­tors, sup­ports HDMI Via don­gle (DVI-HDMI or DP-HDMI) and also has a inter­nal Audio Input for HDMI.
Final­ly Every PC needs good graphics,that's what NVIDIA says.