Nvidia already pre­par­ing next-gen­er­a­tion sys­tem-on-chip solu­tion, Tegra 3. Claimed to be the world's first quad-core mobile solu­tion, Tegra 3 will fea­ture up to four Cor­tex-A9 cores clocked up to 1.5 GHz.
Tegra 3 chip (T30) has an ultra-low power CPU mode, faster by 3 times the graph­ics per­form­ance of its pre­de­cessor, will sup­port Blu-ray video and sup­port dis­plays a max­im­um res­ol­u­tion of 1920 x 1200 pixels.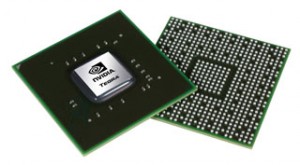 The smartphone/​superphone Tegra 3 offer­ing (AP30) will have two or four cores and sup­port res­ol­u­tions up to 1366 x 768. Both Tegra 3 ready­ing samples since the fourth quarter of 2010 and the first devices based on them will launch this fall.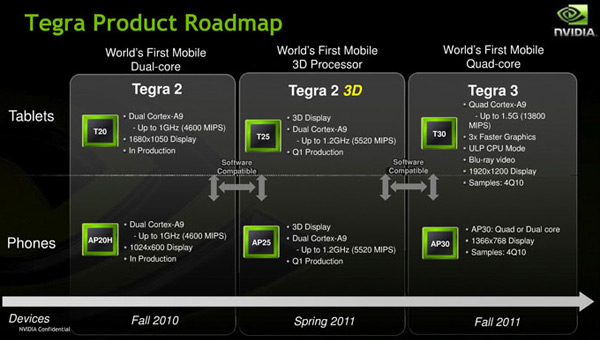 Source: bright side of news