Handy Start Menu: A Simple Tool to Categorize and Organize Start Menu
Handy Start Menu is an useful small utility for Windows that allows you to create groups and categorize the programs automatically. Handy Start Menu enhances the standard menu and eliminates its inconveniences.
When The Handy Start Menu installed, the program recognizes the programs already installed and classifies them. The programs can be categorized manually, You can decide to move them to a different one to make the selection suit your needs.
The Handy Start Menu program won't modify the files and folder physically. At any time, The standard look of start menu can be easily restored by disabling the Handy Start Menu functionality.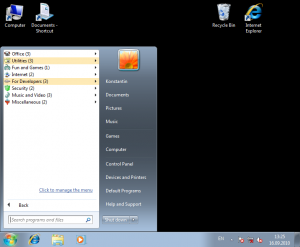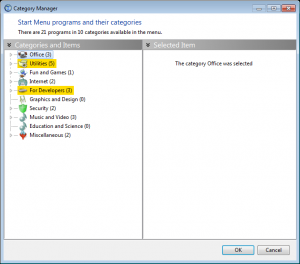 Download Handy Start Menu
Images Source: Handy Start Menu
Gouri Shankar is Tech Geek and Java, PHP and WordPress developer from India.