Handy Start Menu is an use­ful small util­ity for Win­dows that allows you to cre­ate groups and cat­egor­ize the pro­grams auto­mat­ic­ally. Handy Start Menu enhances the stand­ard menu and elim­in­ates its incon­veni­ences.
When The Handy Start Menu installed, the pro­gram recog­nizes the pro­grams already installed and clas­si­fies them. The pro­grams can be cat­egor­ized manu­ally, You can decide to move them to a dif­fer­ent one to make the selec­tion suit your needs.
The Handy Start Menu pro­gram won't modi­fy the files and folder phys­ic­ally. At any time, The stand­ard look of start menu can be eas­ily restored by dis­abling the Handy Start Menu functionality.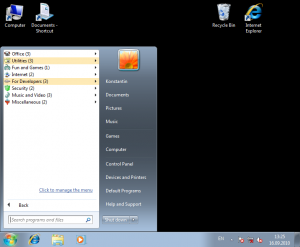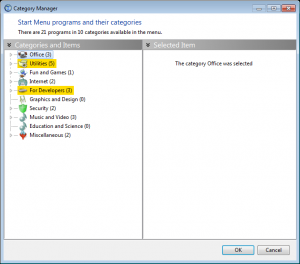 Down­load Handy Start Menu
Images Source: Handy Start Menu