Drop­box released 2.0 ver­sion desktop cli­ent, which has new desktop menu shows recently changed, uploaded and shared files and interaction.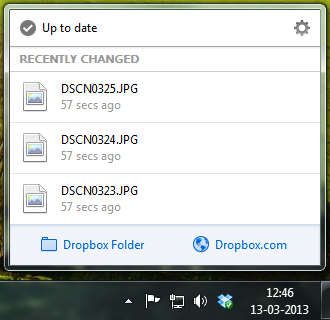 When the user clicks on drop­box icon it pops up the new menu which shows recently changed files and when the user hov­er the mouse on file list it shows a share but­ton to allow the users to share the files.
Anoth­er new fea­ture is the list of recent team or shar­ing activ­ity. Here the user can see most recent invites that user have received as well as the latest files that someone shared with the user.
The new menu has also been integ­rated into the Drop­box app on Android and iOS and noti­fic­a­tions for shared folders will also sim­ul­tan­eously show up on devices.