Handy Start Menu: A Simple Tool to Categorize and Organize Start Menu
Handy Start Menu is an use­ful small util­i­ty for Win­dows that allows you to cre­ate groups and cat­e­go­rize the pro­grams auto­mat­i­cal­ly. Handy Start Menu enhances the stan­dard menu and elim­i­nates its incon­ve­niences.
When The Handy Start Menu installed, the pro­gram rec­og­nizes the pro­grams already installed and clas­si­fies them. The pro­grams can be cat­e­go­rized man­u­al­ly, You can decide to move them to a dif­fer­ent one to make the selec­tion suit your needs.
The Handy Start Menu pro­gram won't mod­i­fy the files and fold­er phys­i­cal­ly. At any time, The stan­dard look of start menu can be eas­i­ly restored by dis­abling the Handy Start Menu functionality.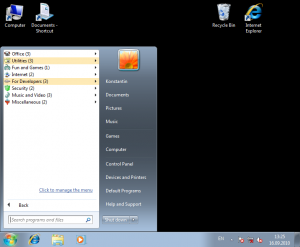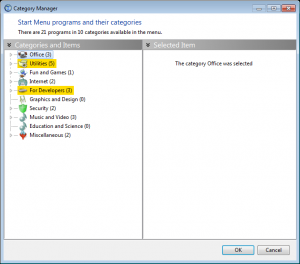 Down­load Handy Start Menu
Images Source: Handy Start Menu
Gouri Shankar is Tech Geek and Java, PHP and Word­Press devel­op­er from India.