OpenOffice
3

.

0

Finally Released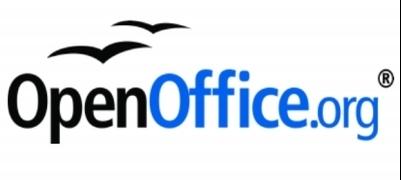 Final­ly OpenOf​fice​.org 3.0 is released. OpenOf​fice​.org is a free cross-plat­form office appli­ca­tion suite. OpenOf​fice​.org 3.0 is released with major enhance­ments. Because of heavy demand on openof​fice​.org serv­er is fac­ing problems.
"Apolo­gies — our web­site is strug­gling to cope with the unprecedented
demand for the new release

3

.

0

of OpenOf​fice​.org. The tech­ni­cal teams are
try­ing to come up with a solu­tion
."
OpenOf​fice​.org is a col­lec­tion of appli­ca­tions that work togeth­er to pro­vide the fea­tures by a mod­ern office suite. Many of the com­po­nents are designed to mir­ror those avail­able in Microsoft Office. The com­po­nents avail­able include:
Writer
Calc
Impress
Base
Draw
Math
OpenOf​fice​.org 3.0 ver­sion includes some new fea­tures like sup­port for Open­Doc­u­ment For­mat 1.2 (ODF 1.2). It also intro­duces sup­port for Microsoft­'s Office Open XML (OOXML) for­mat. OpenOf­fice 3.0 has some enhance­ments and usabil­i­ty improve­ments and comes with new improved launch­ing interface.
These are ear­ly screen shots of the open office​.org 3.0
The open­ing screen
About page
It is avail­able at openof​fice​.org (142MB)
Gouri Shankar is Tech Geek and Java, PHP and Word­Press devel­op­er from India.